A Sydney housing complex made from half a million recycled bricks has taken out the top sustainability award in the 2020 Good Design Awards.
Arkadia, designed by Breathe Architecture and DKO for Defence Housing Australia, was judged to be both environmentally and socially sustainable by the jury. Comprising four buildings and located on a busy road, the complex forms a protective wall and creates a new park, which is shared with its neighbours.
The use of brick is in reference to the site's industrial history and is an almost entirely carbon neutral skin. The complex also uses other recycled materials and passive solar technologies.
Brandon Gien, CEO of Good Design Australia, said, "Our world is crying out for cutting edge-design innovations that are solving problems, improving our quality of life and helping our planet move towards a more sustainable future for us all. The Arkadia development is an example manifest of outstanding form and function, using technologies of the present to evoke memories of the past and be true to all elements of great design."
Arkadia was also awarded Best in Class in the Architectural Design, Commercial and Residential category. "This is an exceptional design on all levels. It is truly innovative and applies strong environmentally sustainable principles. A real game-changer for defence housing," the jury said.
The Best in Class winner in the Architectural Design, Interior Design category was 100 Creek Street Redevelopment by Cameron and Co Architecture. The jury commended the designer's "clever approach to renewing existing buildings."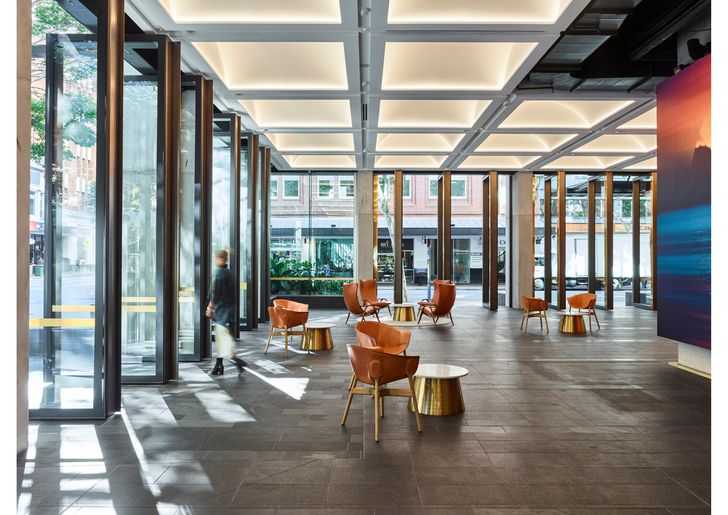 "This refurbishment is an exemplar of what's possible in the upgrade of the existing tired building stock," the jury said.
A design project that creatively and safely diverts the public from major infrastructure construction sites was awarded Best in Class in the Architectural Design, Urban Design and Public Spaces category. Metro Tunnel Creative Program by Cross Yarra Partnership Project Co., The Place Agency and Global Arts Projects "successfully coordinates a highly creative, original and engaging program of public art activities," said the jury.
The Kambri precinct at Australian National University by BVN, Lahznimmo and Aspect Studios was named Best in Class for Precinct Design, a new category added to the awards in 2020. "This is clearly a very attractive place to study and will entice the broader community to gain a stronger connection and better understanding of the university," said the jury. "The design intent has resulted in the creation of 'connection and intimate spaces' as well as big boulevard statements."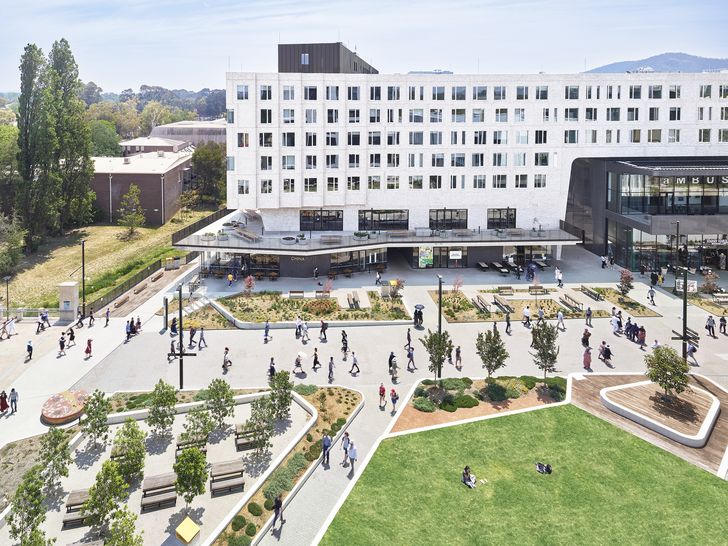 Interior designer Mia Feasey was named winner of the 2020 Women in Design Award. Feasey is the founder and CEO of Siren Design, which has studios in Sydney, Melbourne and Singapore. The practice's clients include large multinational corporations such as Google, Facebook, Uber and Atlassian to Visa, KPMG, PWC and Pfizer.
The Good Design Awards program recognizes design across a wide range of disciplines, including architecture, fashion, engineering, communications and products.
The overall winner in 2020 was a wearable and portable medical device that provides doctors with on-demand data for the assessment of brain health.