[ad_1]

The City of Sydney has released concept designs of a multi-purpose recreation centre in Alexandria by Collins and Turner Architects.
Sitting beside Sheas Creek, on the lands of the Gadigal people of the Eora Nation, the project will see the adaptive reuse of an industrial warehouse, which consists of a large volume space which will be converted into indoor courts, along with a low-rise two-storey showroom space to the street frontage.
The wareshouse will be transformed to house four indoor multi-purpose courts, fitness, recreation and community spaces. The project will also include public domain upgrades and increased green space.
Council bought the building in 2018, having identified a need for more sporting facilities in the area, and engaged Collins and Turner Architects to design the warehouse's transformation in December through a competitive tender process.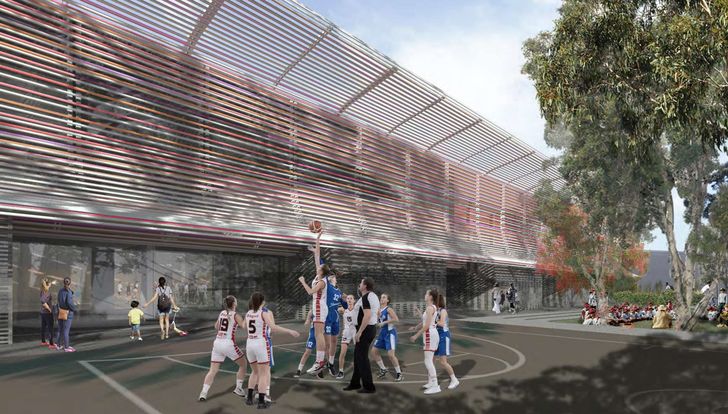 The design will prioritize transparency, with strong visual and spatial connection between internal and external spaces and increased access to natural ventilation and light.
Early concept renders show a sculptural frontage and verandah formed of multi-coloured battens, creating a "vibrant and welcoming" facility that will promote active recreation.
The concept design was presented to the Design Advisory Panel in April and received positive endorsement. The concept design goes before the council on 24 August, with the council report recommending that councillors endorse the proposed works for the purpose of proceeding with design development and the lodgement of a development application.
Related topics
[ad_2]

Source link